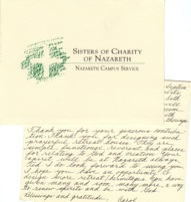 From Sr. Carol Rogers, SCN:
". . . . Thank you for your generous contribution. Thank you for designing such prayerful retreat houses [Casa Maria and Vincent Hut]. They are simple, functional, reverent and places for relating to God and creation. . . . . . You have given many and soon, many more a way to renew spirits and be with God."
". . . . Ted has been a great resource when we have needed additional staff or deeper expertrise on a project . . . .I would highly recommend him. . . ."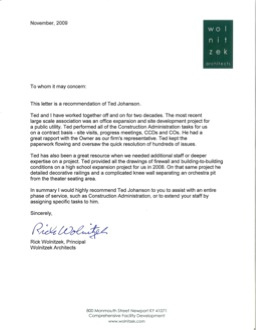 Rick Wolnitzek, Principal
Wolnitzek Architects